On
Tuesday evening (October 25)
, the workshop participants who registered for the
Social Dinner
are invited to meet at the
Restaurant "Lo Scopettaro"
, Lungotevere Testaccio, 7 (see its
web site
, in Italian, but full of photos) at
20.30
.
Participants can go directly to the restaurant with public transportation. The best way is to use the underground. "Policlinico" and "Castro Pretorio" are the two nearest metro B stations to the workshop location (see map 1).

Map 1 (click to enlarge)
The metro B station nearest to the Restaurant is Piramide, which is about 15′ walk far (see map 2).

Map 2(click to enlarge)
Alternatively, we propose a tourist walking itinerary along some of the most fascinating Rome streets and monuments, including Colosseum, Roman forum, Capitol hill, Roman Ghetto, Teatro Marcello, mouth of truth, and Circus Maximus, to be followed alone or in group. The group will meet in front of the underground station Colosseo, line B, at 19.15. The tour will take about 45 minutes (see map 3).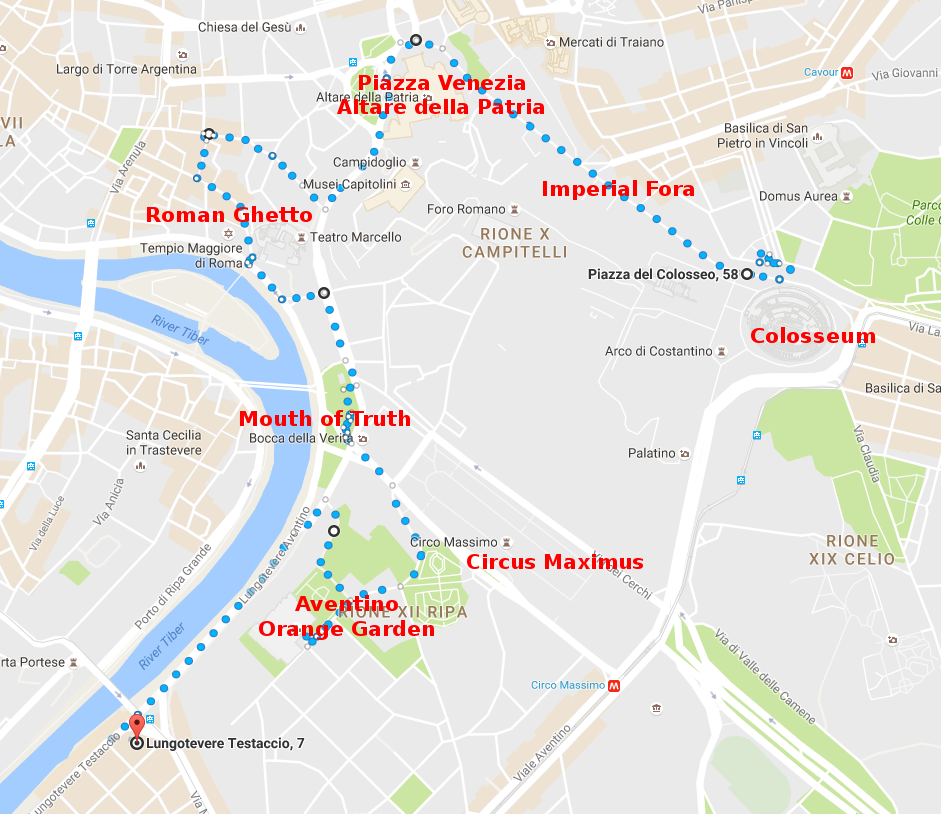 Map 3 (click to enlarge)
If you are in the mood for a long walk, it is also possible to walk from the workshop location to the Restaurant (see map 4).

Map 4 (click to enlarge)